Team Design: How to Build High Performing Teams
Learn tried-and-tested methods to build high performing teams. This hands-on session will equip your team with the essential skills and knowledge for achieving deep rhythms of work.
Team Design expert and Facilitator, Alison Coward brings her tried-and-tested to build high performing teams. In this hands-on session, you will gain an overview of the key factors alongside the hard science behind building the most creative and productive teams. 


Achieving harmony between your teams, remaining autonomous yet aligned is no easy feat. Learn how to equip your team with the essential skills and knowledge for achieving rich rhythms of work.


The session is perfect for any member of a team including UX designers, consultants, business analysts, innovation managers, design leads, department heads, content and digital strategists, executives, and creative directors. All curious minds welcome. 



TAKEAWAYS

+ Improve your team collaboration by building new habits and routines for more creativity and productivity
+ Gain actionable insights and practical tips to spark your thinking around how to work better together
+ Create consistency and build your team's confidence by equipping them with new skills and knowledge to find and maintain healthy rhythms of work

+ Learn tools and techniques for finding team alchemy that you can start using right away 
ABOUT THE FACILITATOR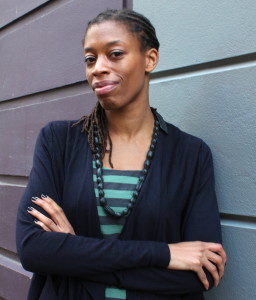 Alison Coward is the founder of Bracket, a workshop facilitation and training consultancy. She is an expert with over 15 years of experience enabling creative teams to do their best work. Making it her mission to encourage better collaboration she has helped clients like Channel 4, Barclaycard and Google to work smarter.
Alison is the author of A Pocket Guide to Effective Workshops and possesses the natural ability to facilitate teams and strike that fine balance between creativity and productivity which truly makes ideas happen.



SPACE
LIMITED SPACES FOR THIS EVENT – Book early to avoid disappointment
WeWork members please contact for 100% discount code

RED Academy
WeWork Old St.
41 Corsham StreetLondon
Interested in finding out more?